Major arcana decks can be used alone for readings or to supplement a reading with other larger decks. Most majors decks are 22 cards, however some here are 20 or 24 cards.
Tarot of the Philosopher's Stone
by Dirk Gillabel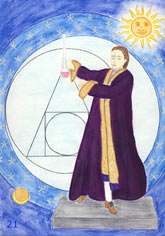 This is a 22 card Major Arcana only tarot deck, based on traditional and personal interpretations of hermetic alchemy corresponding to the archetypical meanings of the major arcana cards.
Painted by Carol Herzer.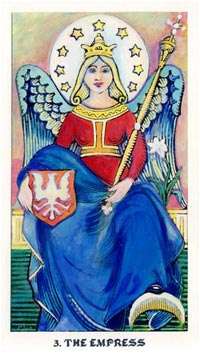 A beautiful much loved rendering of the major arcana of Oswald Wirth He created a majors only deck of 22 cards. His teaching found in his book "Tarot of the Magicians" is valuable to all who seriously study tarot.
by Carol Herzer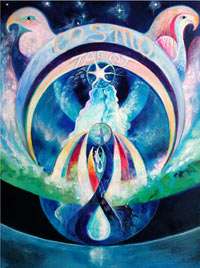 A visionary tarot with it's roots in the the 1960's and consciousness expanding journeying happening at that time. this is a major arcana, and each image is a step in the path to awakening.
by Carol Herzer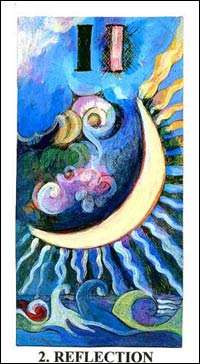 A simplified and expressive major arcana, created in 1969, originally an etching, then painted. This was her first Tarot creation, the inspiration for the Cosmo Meditations and Astrotaro.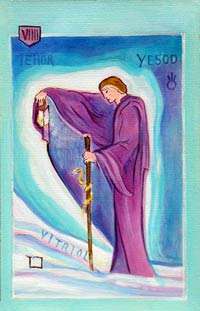 A beautiful deck with subtle colors, painted by Carol Herzer, original images conceived by Suzanne Kloster, a French artist in the mid 20th century.
Pictogram Tarot
by Dirk Gillabel
If you are a collector, or just like the Pictogram Tarot, I still have a couple of copies left for sale. Price is $ 25 plus shipping. To see the cards, go to my WordPress site.
Drawn and conceived by Guido Gillabel, painted by Carol Herzer in the late 1980's.
A deck based on the egg form and inspired by the Philosophy of the Holy Trinity. Comes with booklet by Guido.