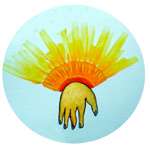 The Spirit of Enlightened Beings
We usually call enlightened beings master, but what does it mean? A master is one who has achieved self-mastery, that is, he masters every aspect on every levels of the being he is. Mastery over oneself also brings mastery over the universe, there is no separation between the beings and the universe they created. Masters are also devoid of the ego-principle and its upward rising personal desires. The divine shines through them, and what they do is for the sake of other living beings, as they have given up all ego-related characteristics. An enlightened being is a being who is completely free from the darkness of ignorance.
Enlightened beings can join the Divine and become one with it, or they can renounce this ultimate dissolution into the Source, and become Bodhisattvas in order to help others attain enlightenment. They devote all their power and energy to saving suffering beings in this world.
Enlightened beings work on all the spiritual levels of the universe, but they can also manifest in physical form, and thus appear to us. But contact can also happen in heightened state of awareness, as with meditation. Sometimes they appear as Deities, sometimes as humans, sometimes as non-humans. Sometimes they appear as Buddhist Teachers, sometimes non-Buddhist Teachers, sometimes as crazy people or even as seemingly evil people, and sometimes as inanimate objects.
Can one ask to come into contact with a master, or ask for his blessings, or a favor? Yes, you can ask, but you won't always get a reply. First of all your prayer has to be utterly sincere, straight from the heart. Second, if a master decide to help you, help comes more often than not in other ways than we expect. With our limited consciousness we are ignorant of a lot of energies that are at work in our lives. The master has a complete overview of who you are and what you really need. He will help you in a way that is best for you from the divine point of view, or from your higher self point of view. That is often very different than what our little egos want.
You should also realize that you too can realize the enlightenment of your own inner being, just as the Masters have done. It might take more time as we all go on our own pace.
The enlightened beings do not come on demand. One can ask their help or assistance, but there is no guarantee that they will help you in the way you want. With our limited consciousness we do not have the full picture of our lives, but they do. The enlightened beings know every aspect of our lives and what is best for us from the point of view of the our higher self. If they decide to help us, they will do so in a way that they deem is best for us, and we might not even recognize it.
With enlightened beings one cannot hide anything, they can see through all of our facades. Therefore one should examine oneself to see if one's intentions are pure when seeking their help.
If you are devoted to a particular enlightened being, make sure you see the divine working through that being, because he/she should not become an idol. An enlightened being is a being who has put aside any ego concept and has become a vessel for the Divine.
There are humans around who have attained enlightenment, and they are not always found in the East. They don't advertise, so question the authenticity of gurus who claim to be enlightened and have a large flock of devotees. If and when you are really ready an enlightened being may cross your path. Be aware that you may not at first recognize him/her, as he/she may look like an ordinary man/woman.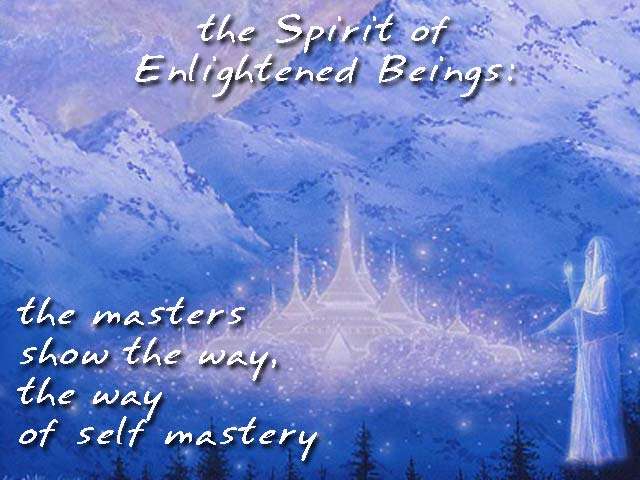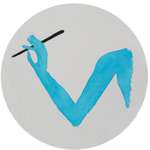 Cosmic laws are the characteristics of the One Universal Mind in operation throughout the whole universe. Scientists talk about the physical laws of nature, but there are other laws that apply on each of the spiritual planes. When we consider the laws and forces of the universe, we cannot separate them from the beings that embody or personify them. Cosmic laws are actually the expression of Great Cosmic Intelligences. Cosmic laws are merely the nature and behavior of the one Universal Being expressing itself through Its many facets. Everything is governed and controlled by Cosmic laws. These laws are always working whether we are conscious of them or not. The more we know of these laws, the more we will understand ourselves and all life. By knowing the causes of those effects, by tracing the causation of life's manifold manifestation, we may begin to learn the nature of certain Cosmic laws and learn to abide by them, and even apply or tap in to them for our own benefit. By so doing we may overcome or avoid the many unnecessary, excessive hardships and struggles in life. We, in fact, become the co-creators with God, masters of life. By knowing, understanding, and applying Cosmic laws in a positive, constructive, and creative manner we automatically promote our spiritual growth and evolution. Knowing the cause of our problems by understanding the Cosmic laws and principles involved, we learn to take proper control and direction of our lives.
In order to fathom or probe the nature of Cosmic laws, or to prove their reality, it would take intense meditation, contemplation, and experimentation upon them. Most of the time acquiring metaphysical knowledge is dependent upon revelation from the Mind of God and the Divine Beings. It does not always depend upon the rational mind of man which is limited in its scope of functioning.
Cosmic laws are immutable. They are unchangeable. As Carl Gustav Jung said: "Nature does not forgive", meaning that, for example, when you put your hand in a flame, your hand gets burned. It is of no use to feel sorry afterwards and say that you didn't know. It is up to us to get information and knowledge as much as possible, so we can avoid unpleasant surprises. This also applies to the greater picture. If you willingly hurt other people, verbally, emotionally or physically, then your higher self, by your conscience, will place you later in life, or in a next life time, in a not so pleasant situation in which you will have to rebalance yourself again.
One of the well-known cosmic laws is karma. Karma, as described in the Hindu scriptures, is an equilibrating law of action and reaction, cause and effect, sowing and reaping. Karma is an impersonal, natural law that operates in accordance with our actions. It is a law in itself and does not have any lawgiver. Karma operates in its own field without the intervention of an external, independent, ruling agent.
Each man, by his thoughts and actions, becomes the molder of his destiny. Whatever energies he himself, wisely or unwisely, has set in motion must return to him as their starting point, like a circle inexorably completing itself. A man's karma follows him from incarnation to incarnation until fulfilled or spiritually transcended. If it sounds a bit scary for you, it all depends how you view karma.
Understanding of karma can be gained if one lives one's life as if karma was a fact. If a disaster or a sorrow befall you, try keeping in mind the thought that this sorrow or accident has not occurred by some miraculous chance but that there must be a cause, a reason for it. You need not probe for the cause, or try to find guilt or blame. Only he who clairvoyantly can command a view of karma would be able to actually perceive the cause of a joyful event, or of a sorrow or some mishap. You do need a mood, a certain feeling of acceptance to which you can surrender yourself so that you can sense how a given sorrow or joy must have a cause and, in turn, itself can cause future events. He who permeates himself with this mood and looks at his life in this way will find that his existence and experiences become increasingly comprehensible to him. Understanding of karma comes to he who restrains his impulse to anger when something annoying happens and instead remembers that just as a stone rolls if pushed, the annoying matter must have come about due to some inevitable set of laws of the universe.
It must never be imagined that one's life is under the sway of an immutable law of destiny. Freedom is not impaired by the law of karma. In studying the law of karma, therefore, the future must be borne in mind as strongly as the past. Bearing within us the effects of past deeds, we are the slaves of the past, but the masters of the future. If we are to have a favorable future, we must make as many good entries as possible in the book of life.
Insight into your own karma, and how karma works, is the best you can do in regards to this section of the medicine wheel. When you go through a difficult period, realize that you have to stay in your center. Wailing about bad luck or feeling sorry for yourself will not improve the situation, you will only feel worse. Find out how the situation is working to balance things for you and how you can improve it. Be sensible about, what is possible and what is not. Everything works according to certain laws, physical and spiritual.
It is essential to know how action-reaction works in life. Everything you are doing now will create certain effects on many levels. So, it is good to look ahead as much as possible. What kind of karma, or reaction, will you create by your present actions? A good help is to use the I Ching as an oracle, but that by itself requires insight in the working of the energy flows in the universe. Misinterpretations will not help you. Usually they are the result of being blocked and not wanting to accept reality. One needs to cultivate insight, intuition, and be prepared to let go of that desire to direct and control everything.
The cosmic laws are always working in every aspect of our life. Make use of these laws for your own betterment and that of others.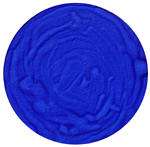 The Spirit of the Great Cosmic Forces
There are many great cosmic beings that work on the structure of the universe, build the spiritual and ethereal worlds, give form to substance and so on. The following are a couple of great beings I thought it be worth to mention.
The Great Mother: The Great Mother principle is the cosmic being that gives birth both to the Light and to the phenomenal world. She is the creative force in all nature, the mother of all things. She has unconditional love.
The Great Mother appears in many forms and under many names. The Goddess can appear as spouse or sister, but in her form of the Mother she is the best protection you can ever get. As Mother she will always protect an nurture you. Of course you have to be worthwhile by living a pure life, otherwise she will withdraw her protection.
Christ: is a highly evolved, totally liberated being, whose light is now encompassing the Earth. Christ is the Light of the Divine, and is often experienced as a brilliant, spiritual sun, the reason why Christ in the ancient mysteries was identified with the sun. Christ also shows us what we too can become like him.
Pan: is the spirit of Nature, it is the spirit that penetrates the entire universe, and all beings in it. His name (in Greek) means "the all". In later times, people started to misunderstand this cosmic force and began to see Pan as the lower, animal, sexual energy but that is only one aspect of Pan. Fortunately, people are beginning to see him again as the great cosmic being he is.
For those who wish to look a little deeper in other great cosmic forces, they could study the ranks of angels (The first name is from the Catholic tradition, the second name, between brackets, is from the Jewish tradition): Seraphim (Haioth ha Qodesh), Cherubim (Ophanim or Galgalim), Trones (Arailim), Dominations (Hhashmalim), Powers (Seraphin), Virtues (Malakim), principalities (Tarshishim).
Powerful as they are, they work on the process of creation. Most of them are rarely interested in individual persons, but if you manage to get their attention, they can be a powerful protection for you. Be sure not to offend them, because the wrath of some of those beings can devastate your life. Like with all other beings in the universe, big or small, always show respect!
The Great Mother and Christ are the most accessible. To reach them your life style has to reflect inner purity and dedication to the Divine.