Fantastic inspired visionary paintings, intense colorful expressions of nature and cosmic themes painted in the 1960's
All images are copyright © by Carol Herzer.
If you interested in buying one of our paintings, please contact us by email:cherzer@outlook.com
Seattle City Series
---
The Bridge in Purples
Oil on Canvas, 1965
I was living in a small house on the edge of Lake Union. In the distance across the lake is a big bridge.
* * * * *
The following series are all smaller paintings done on canvas, with acrylic. Some of them were done when I was living by Lake Union, and show the bridge that I saw across the lake. Other pieces were done when I moved to Cherry Street, above the downtown part of the city.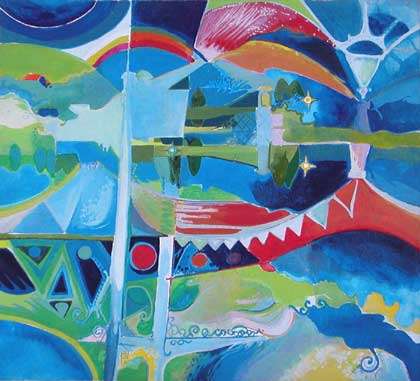 Rainbow Bridge
Western Towers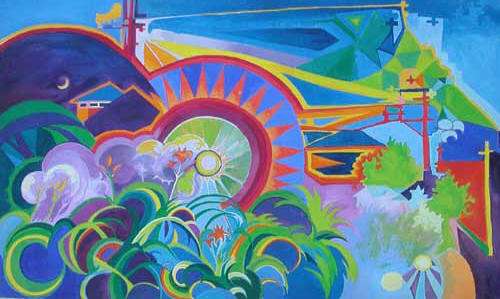 Good Day Sun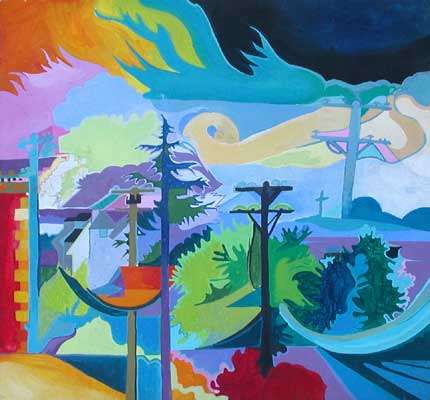 City Light
Aquamarine Morning Light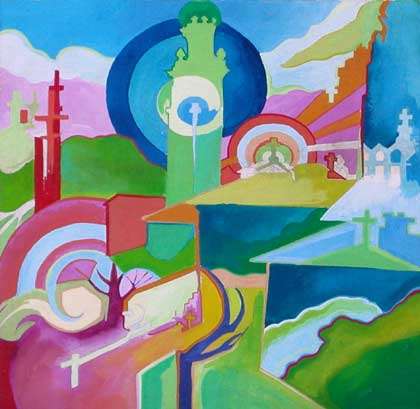 City Sun Rise