Inspired visionary paintings, and intense colorful expressions of nature and cosmic themes, painted in the 1960s. All are on canvas, and rather large.
This is the Seattle City Series.
Go to page 1 of the 1960's paintings.
Go to page2 of the 1960's paintings.
If you interested in buying one of our paintings, please contact us by email: cherzer@outlook.com
All images are copyright © by Carol Herzer.
The Bridge in Purples
Oil on Canvas, 1965
I was living in a small house on the edge of Lake Union. In the distance across the lake is a big bridge.
* * * * *
The following series are all smaller paintings done on canvas, with acrylic. Some of them were done when I was living by Lake Union, and show the bridge that I saw across the lake. Other pieces were done when I moved to Cherry Street, above the downtown part of the city.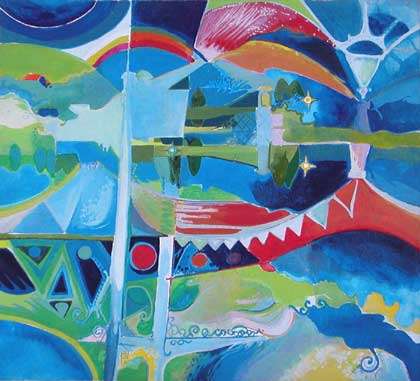 Rainbow Bridge
Western Towers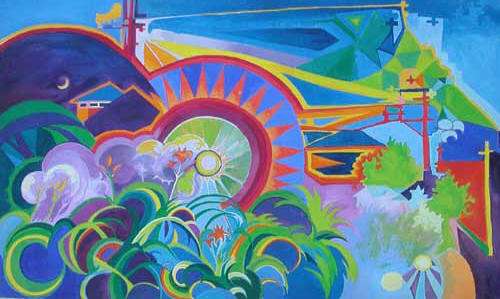 Good Day Sun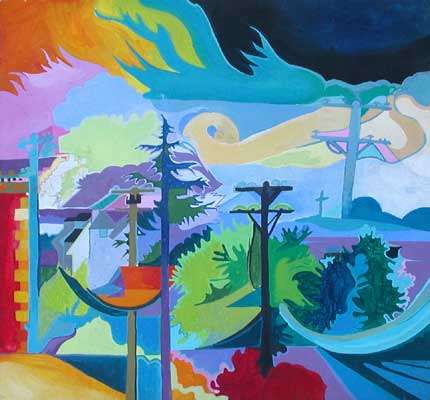 City Light
Aquamarine Morning Light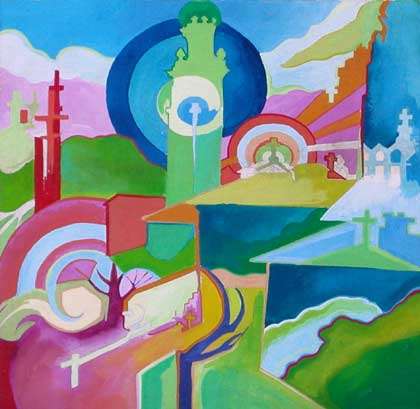 City Sun Rise