Inspired visionary paintings, and intense colorful expressions of nature and cosmic themes, painted in the 1960s. All are on canvas, and rather large.
This is page2
Go to page 1
Go to Seattle City Series
If you interested in buying one of our paintings, please contact us by email: cherzer@outlook.com
All images are copyright © by Carol Herzer.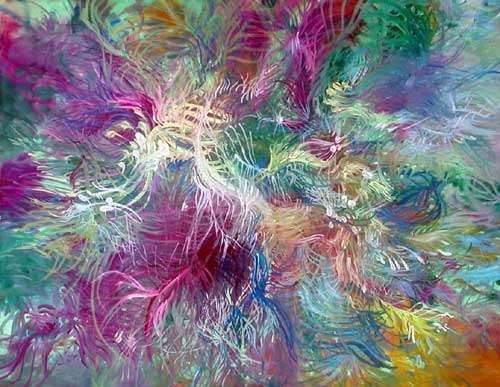 The Feather Garden
Oil on canvas, 1963
Inspired by a vision from a dream. It was a flowing dancing moving symphony of feather forms, a wonderful dream.
And The Pilgrims Call It the Tree of Life
oil on canvas 1963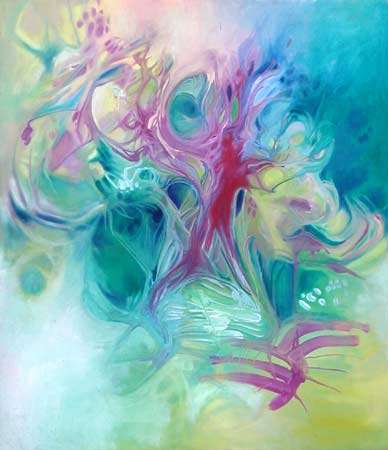 Zen Tree Spirits
Oil on canvas 1963
Wishing Star
Painted in heavy impasto oils, of a tree outside my house. 1964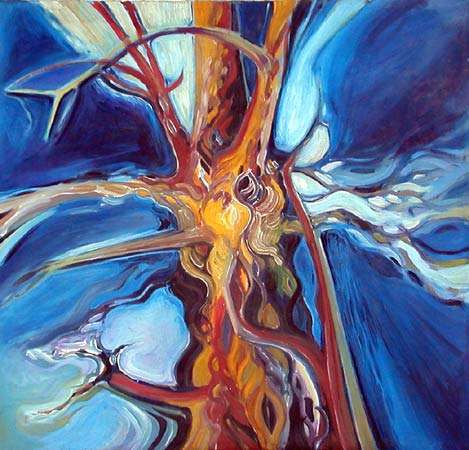 Old Man Tree
Oil on Canvas, 1964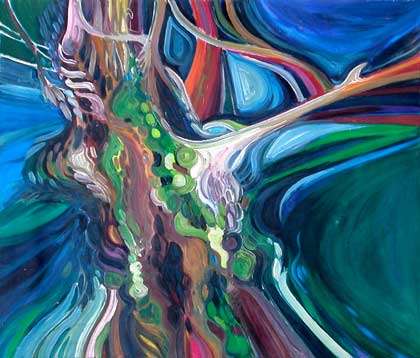 Waltzing Trees
Like the previous piece, heavy impasto oils, the same tree. 1964
Tree of Inner Fire
Painted in the fall, the scene from the porch of a little house I lived in on Fairview Avenue, by Lake Union. This painting is very impasto, with heavy layered paint. Oil on canvas, 1964.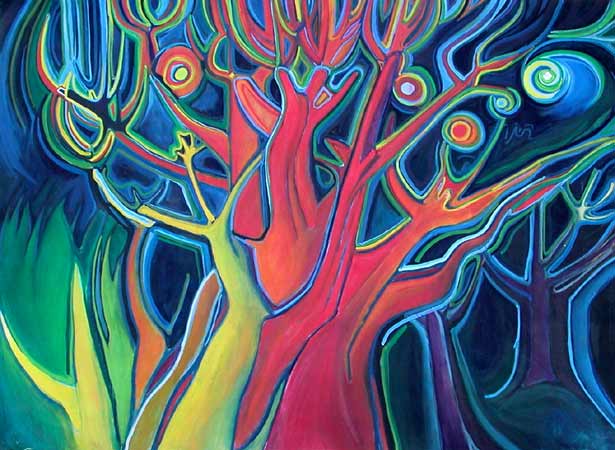 Trees of Night
Oils on canvas, 1966. Painted in the winter, at night.
Transformer
Oil on canvas. Painted one evening somewhere in the mid 60's. A cosmic pure mind space, essence angel, timeless, ego dissolving into the night.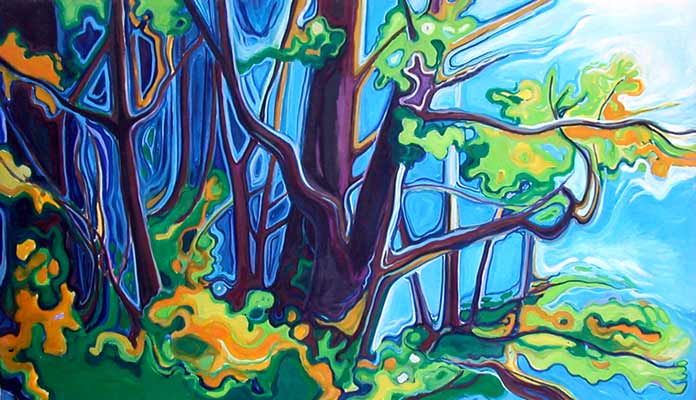 Darkness Into Light
Oils on canvas, 1966. The light of early morning chases the shadows of the night in the woods.
Self Reflection
Oils on canvas, 1966. A reflection of some not so easy emotional experiences of my younger years.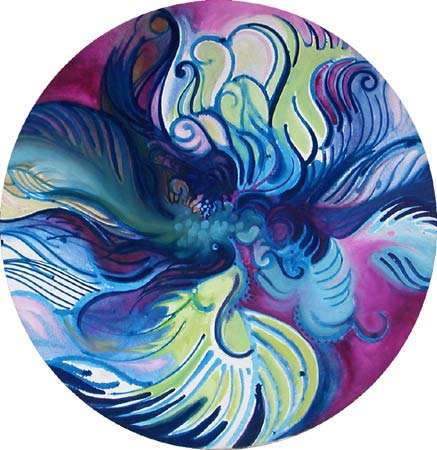 Wild Bird
Oil on Canvas, 1966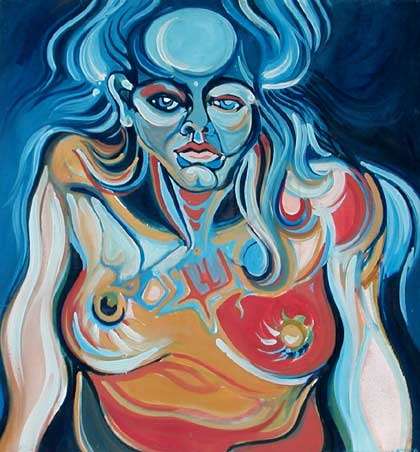 Mind Space
Oils on canvas, 1967, painted in a class at the UW, from a model.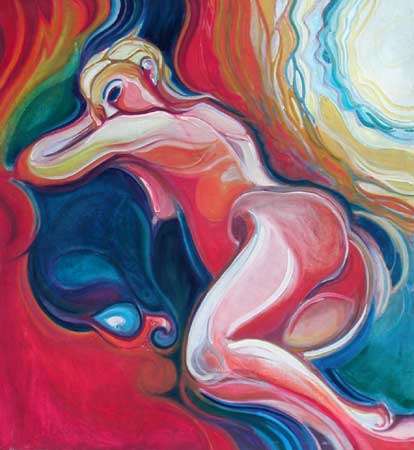 Solar Fire
Another piece from art school days, in oils on canvas.
Dream Body
Oils on canvas, mid 60's, from a model. I started one image, turned the canvas, started again.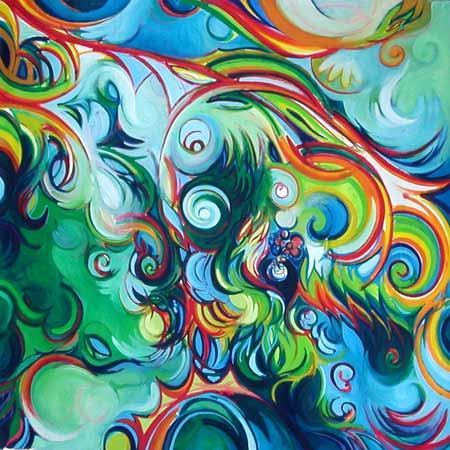 Swirlies
In the briar patch, the thorns and tangles of the blackberry vines growing outside my little house by Lake Union. Oils on canvas, 1965.
Blackberry Dragons
Oils on canvas, 1965. In the northwest the blackberries are wild and big. Here they are growing along with wild morning glory flowers.
Floating Trees
Acrylic on canvas, a large piece, around 4 x5 ft. Painted while living on Cherry Street, somewhere around 1968.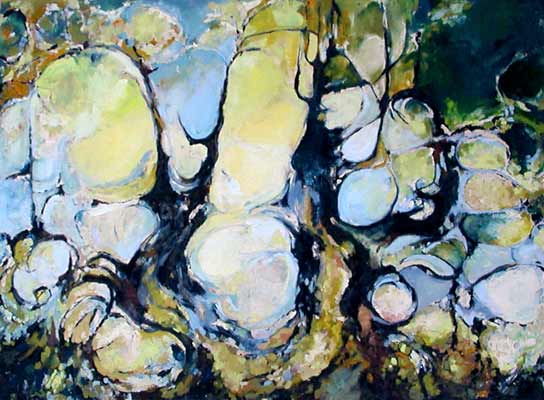 Inner Light
Oil on canvas, painted in my first year of college, in the early spring of 1963. This painting was a jump for me, a transitional piece, and different than my previous landscapes. I was reading "The Doors of Perception" and thinking about the light coming from within.