Heim started out with the three-dimensional world of our universe when he made his mathematical equations to figure out a unification theory of all known forces.
A world is symbolized with R, with a superscript number to denote the amount of dimensions. Coordinates in those dimensions are written as X with a subscript number.
We are all familiar with the 3 dimensions of space and 1 time dimension. This world Heim calls R4.
He discovered that a unification theory could only be done when adding two more dimensions. A 6-dimensional world (R6) is needed for a unification of gravitation and electromagnetic theory. This 6-dimensional world comprises the four known fundamental interactions or forces:
gravity

electromagnetism

the weak force (interaction between sub-atomic particles that causes radioactive decay)

the strong force (The strong nuclear force holds most ordinary matter together)
However, to explain the interaction between particles, 8 dimensions (R8) are required. R8 gives rise to 2 additional interactions or forces to the four mentioned above, so we have now six fundamental interactions or forces. All these interactions or forces represent physical fields that are carrying energy.
Eventually Heim extended the world to 12 dimensions.
Heim based everything on mathematics, so the additional dimensions are to be understood in a mathematical sense. However, mathematics have to be interpreted to make sense in the real world. Heim was well aware that these mathematical dimensions also represented real dimensional 'worlds' or levels of existence that were necessary to explain the physical world.
Let's look at it in more detail.

R4 is the world people are most familiar with. It has four dimensions:
R3 : 3 space dimensions (X1,X2,X3) and

T1 : 1 time dimension(X4)
R6 is the six dimensional world which is necessary for the unification of the four elementary forces. In 6 dimensions you can describe the dynamic structure of elementary particles. The result was that man and matter must exist in a 6-dimensional universe, so this is a mandatory physical necessity.
R6 has six coordinates:
This means that the physical world (with its four dimensions) is giving form by an invisible dimension.
Scientists often talk about entropy. Entropy means that the universe is getting more and more into disorder until a thermodynamic equilibrium is reached. That is in contradiction to what we observe around us, because scientists do not want to deal with life energy. Life energy continuously orders matter into structures and forms, such as crystalline rocks, singular or clustered crystals of various kinds, cells, plants and animals, and human beings. What we call life force acts as neg-entropy, creating order out of disorder. In this sense, the invisible life force that creates forms and structures and guides it toward stable entities can be equaled with Heims two higher dimensions S2, with the 2 organizational coordinates X5and X6.
Some people have equated this form-giving S dimension to the astral world/dimension in the esoteric doctrines. The astral world is indeed a world where the mind gives form. The environment the souls live in is usually shaped in accordance with the earthy world they had once lived in. However, many variations in those forms occur according to their creativity. Interestingly, the human etheric body (etheric is a lower astral level) is said to look like a matrix of lines, channels, vortexes etc. which make up an energetic blueprint of many intricate structures. The physical body is the seen as an entity in which all the atoms and molecules arrange themselves according to this etheric matrix.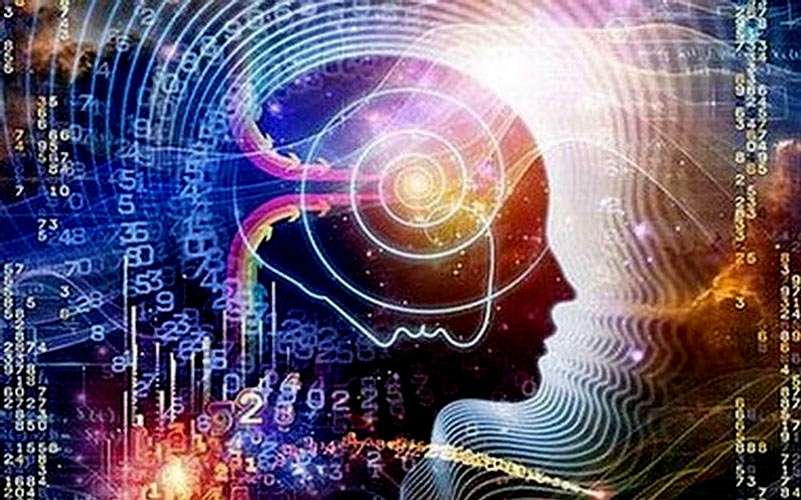 Heim went further, and found that an 8-dimensional world R8 is necessary to understand the interactions between the particles that constitute matter. Another two dimensions are needed. These dimensions are an information space.
R8 has eight dimensions:
R3 : 3 space (X1,X2,X3)

T1 : 1 time (X4)

S2 : 2 organizational dimensions (X5, X6) and

Ι2 : 2 informational dimensions (X7 X8).
I is also called a transcoordinate, as it transcends space and time. It also must occurs as a pair. X5 and X6 must be present simultaneously.
This means that the structured and ordered world we live in is the result of information, or 'programs', that determines the life forms, structures and beings according to certain information data present at this level or dimension. We live in a world of organizational structures that are in permanent actualization. The complete information pattern of any creature or process can be found back in the higher information fields X7 and X8.
Just as the organizational dimension is equaled with the astral world, the informational Dimension I can be compared with the mental world of the esoteric doctrines. The mental world is a dimension of ideas, concepts, abstract things, and mathematics.
Dowsers have often asked where there information comes from? They surmise an information field, that contains all information about everything, and where one can tap into and obtain the information desired. This information field is also known by alternative healers.
Eventually Heim had to add four more dimensions, G4, so we actually live in a 12-dimensional universe R12. The dimensions 9 to 12 are necessary for mathematical reasons. However, they are completely inaccessible for descriptive purposes. We cannot interpret them as we don't know what is going on there.
R12 has twelve coordinates:
R3 : 3 space (X1,X2,X3)

T1 : 1 time (X4)

S2 : 2 organizational coordinates (X5, X6)

Ι2 : 2 informational coordinates (X7, X8) and

G4: X9, X10, X11, X12 are dimensions which define spaces in which the concept of energy doesn't exist anymore, but in which volumes can be created. Heim said: "What you actually see is highly symmetric but non-temporal structures that interfere with every random period of the spatial cosmos via information coordinates and can change something that's present, past or future, irrespective of whether it's referred to us humans."
From the G4 area, the actual regulation and control of the cosmos comes forth.
From the esoteric doctrines, we could see the G4 area as the spiritual world above the mental world. In this physical world reside the spiritual part of man, that reincarnates in this world, but in itself it always remains the same. From here the divine spirit of man guides its journey through the many worlds of the universe for the purpose of enjoyment and learning.