A series of pastel paintings that reflect the transition of crossing over, done at the time of the passing of a family member.
If you interested in buying one of our paintings, please contact us by email: cherzer@outlook.com
All images are copyright © by Carol Herzer.
SPIRIT'S EDGE
Looking over the edge, knowing it is coming, being afraid. Death is often hardest for those left behind, for the family.

HEAVENLY FLOWER
On the day of passing, the threads of attachment are released.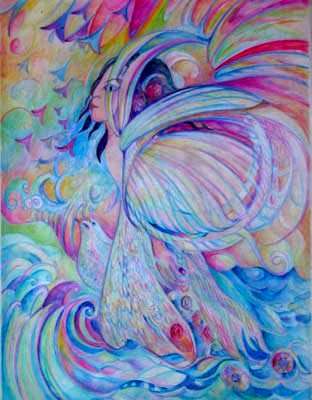 Crossing Over
Debra Rose, on her journey to the other side, here the image of a seashell has become wings, jewels fall from her hands.

Desert Rose
Teardrops fall back into the pool of life. thinking about life and death, and wondering about it all. A time of quiet, of reflection.

SOUL THOUGHTS
Walking away from the pool of attachment and emotional heaviness. The process of saying goodbye and of leaving is not over quite yet.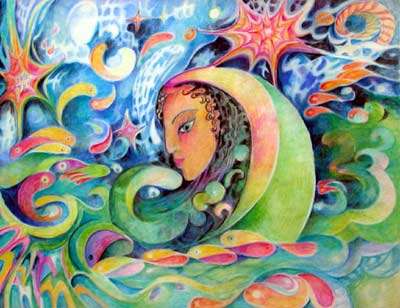 RETURN TO THE COSMIC OCEAN
The inner landscape has replaced the outer. Each one is a drop in the cosmic ocean.

THUNDER HORSE
The spirit is free, riding through the sky on a golden horse. Like the thunderstorm, nature has released the soul from darkness, fear, and suffering.