back to Painting Gallery of Carol Herzer: index
A blending of the inner world with the world of natural forms, images expressed in a primal way, spontaneous paintings that speak to the soul. Painted in 2015.
In the summer of 2015 I returned to drawing with color pencils after being away from it for many years. I acquired several sets of high quality artist grade pencils, Prismacolors, Polychromos and Caran d' Ache Luminance. On this page is a series of drawings all are done on tinted textured paper, and the same size, 19 3/4 x 25 3/4"
If you interested in buying one of our paintings, please contact us by email: cherzer@outlook.com
All images are copyright © by Carol Herzer.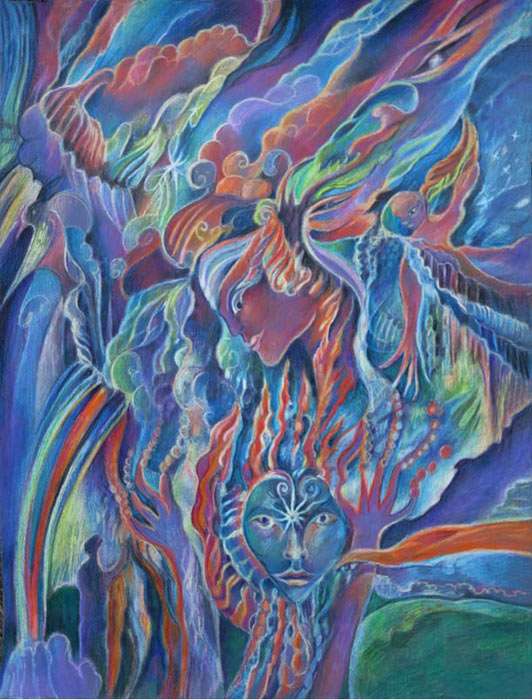 Awakening to the Inner Fire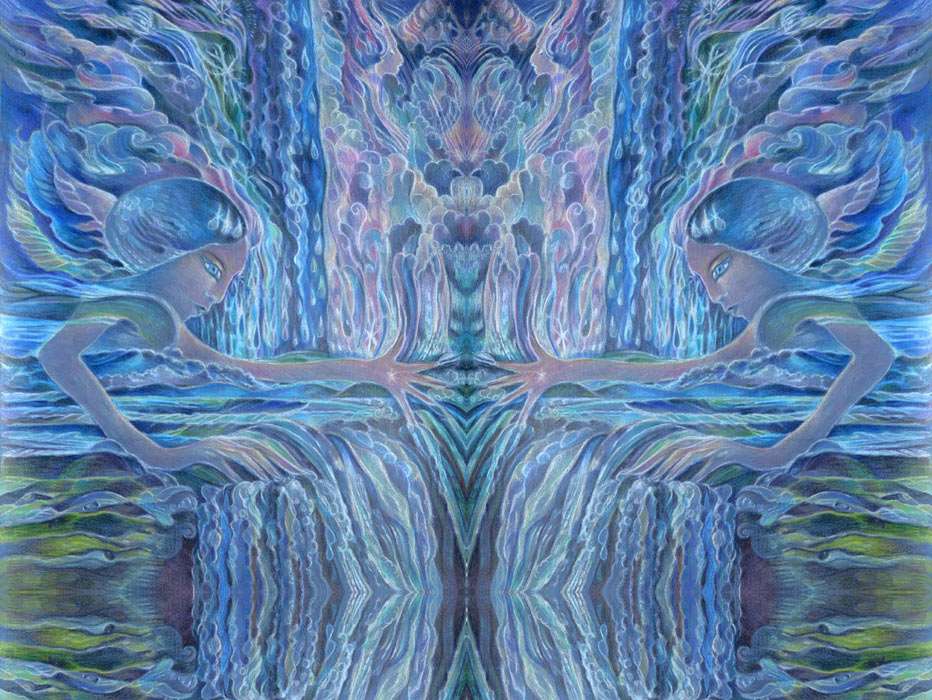 Blessing the Waters
Digital duo #1 Available as a poster 13 x 19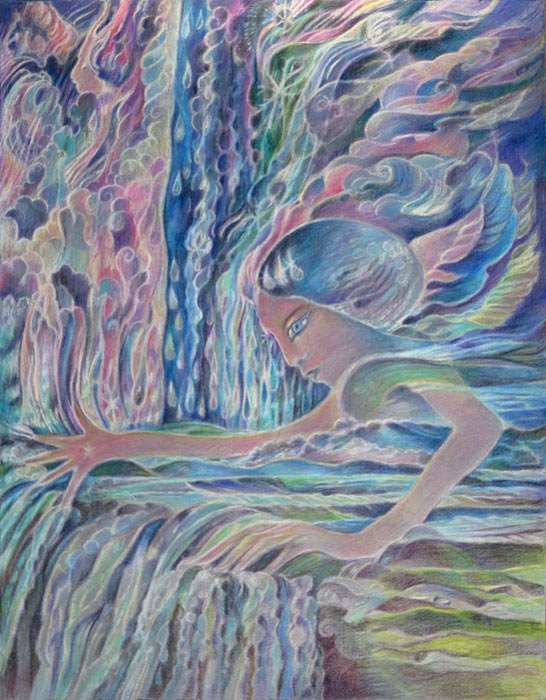 Blessing the Waters (original)
Blessing the Waters #2
Blessing the Waters #3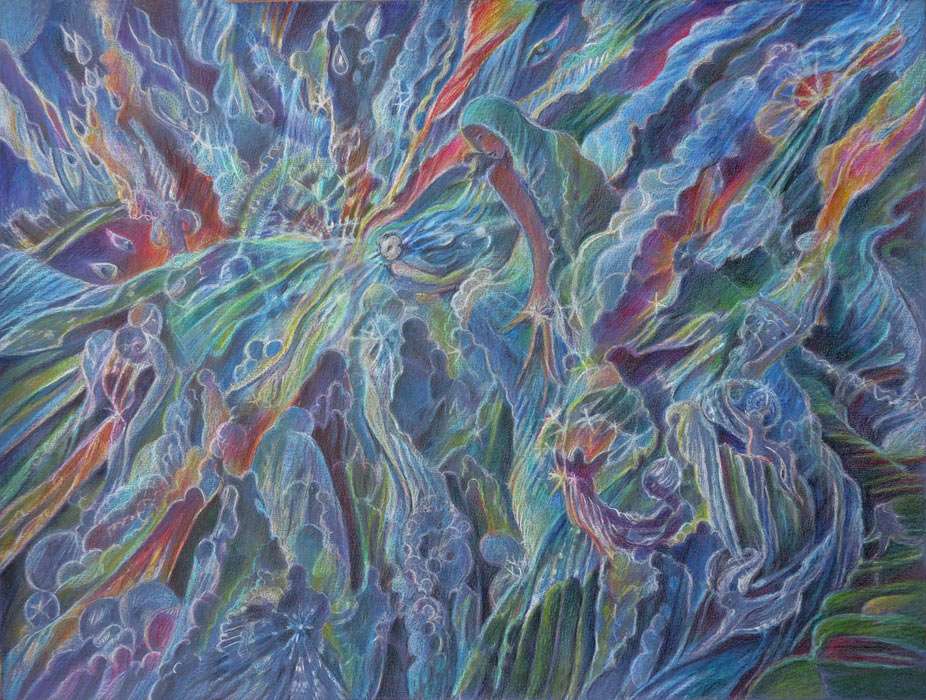 Cloud People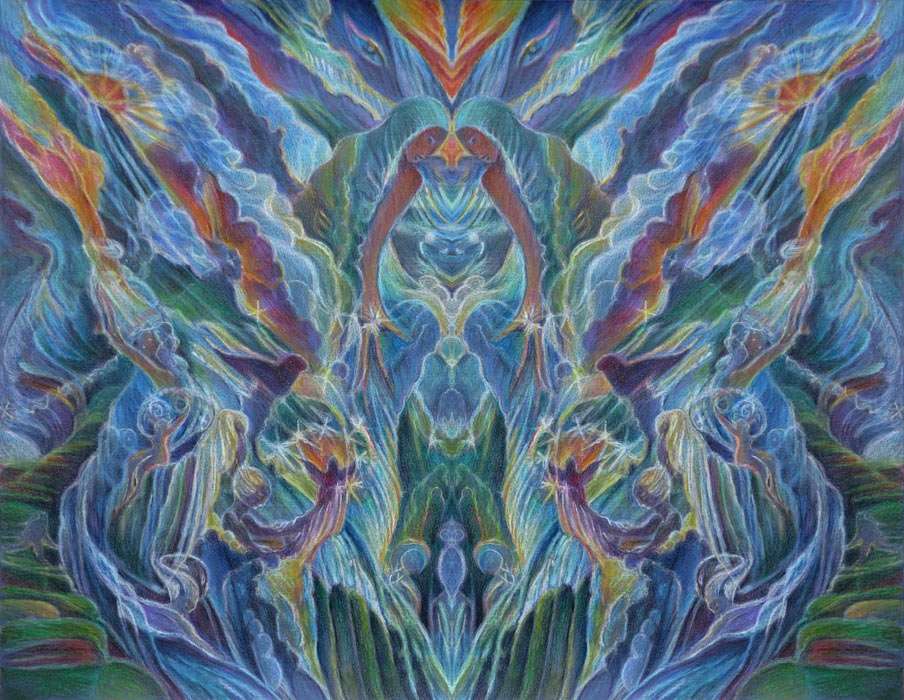 Cloud People #2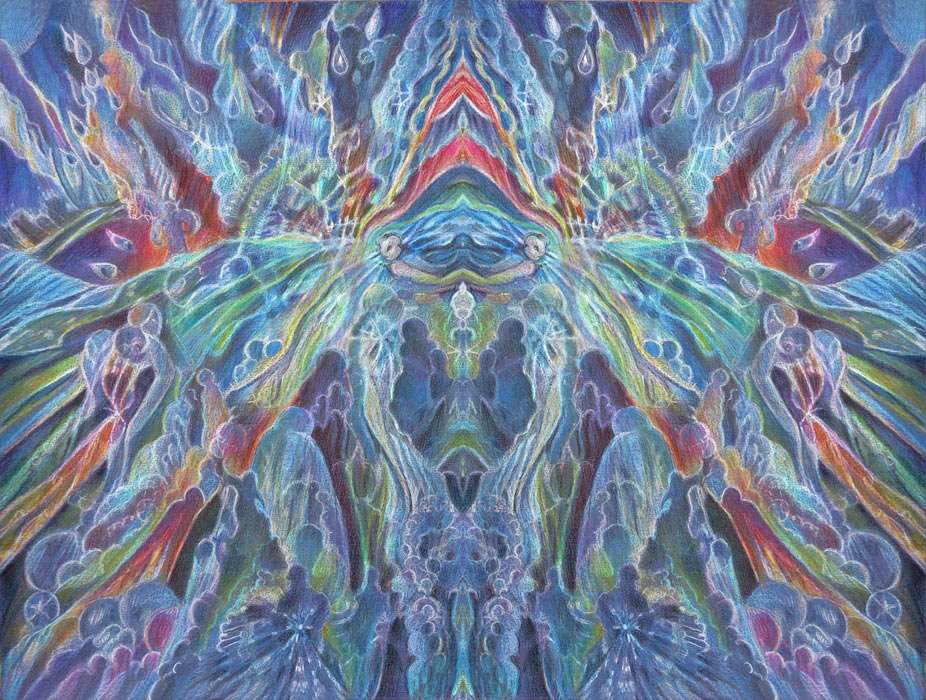 Cloud People #3
Gravity Waves
Gravity Waves #2
Gravity Waves #3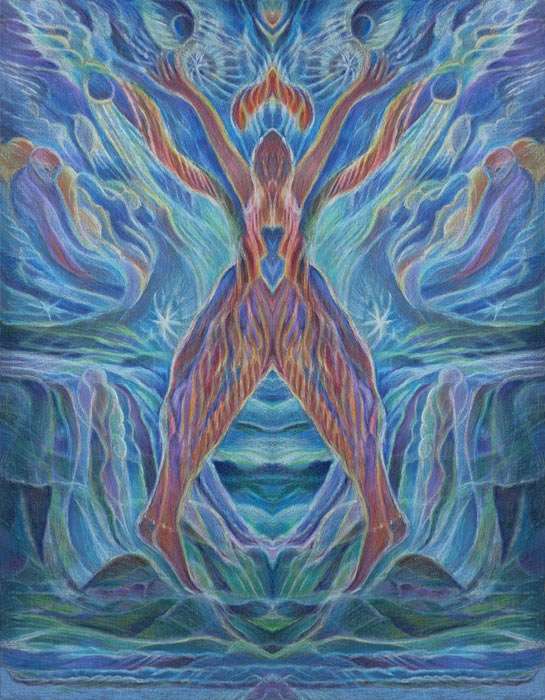 Gravity Waves #4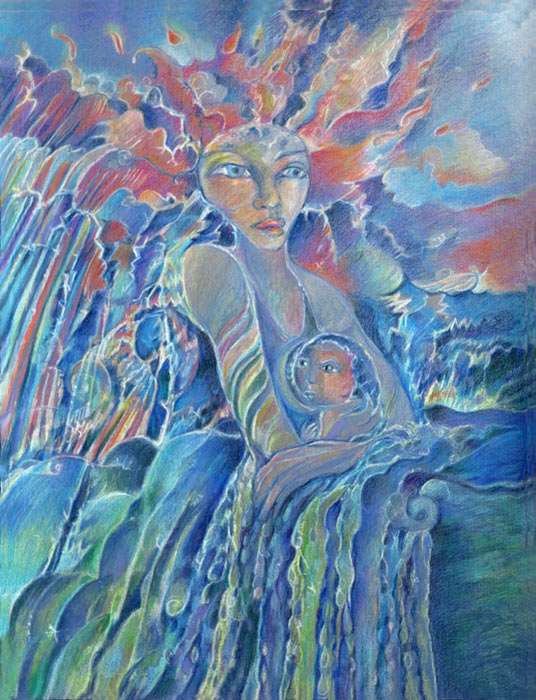 Queen of Heaven, August 2015
Rock People
I particularly like this one, and the way it works in mirroring. My way of working with colored pencils is perhaps a bit different than what one usually sees. I am not interested in photographic images, instead I push them as far as I can go to build up colors, more like painting and my subjects are from inner worlds. The bilateral symmetry images are available as posters.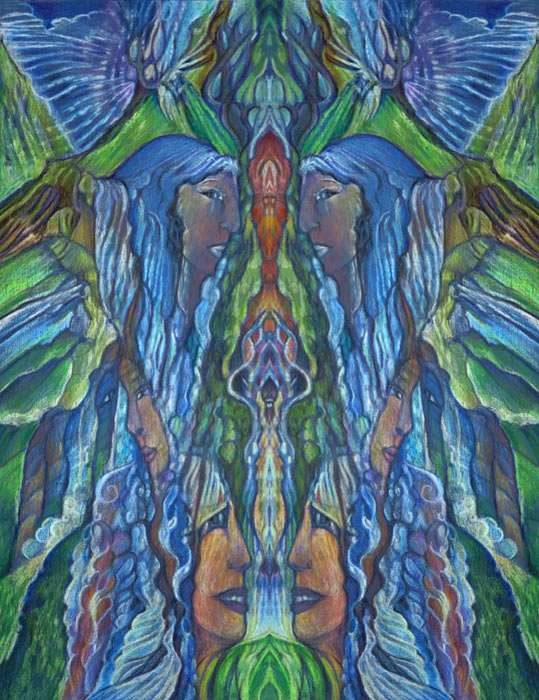 Rock People #1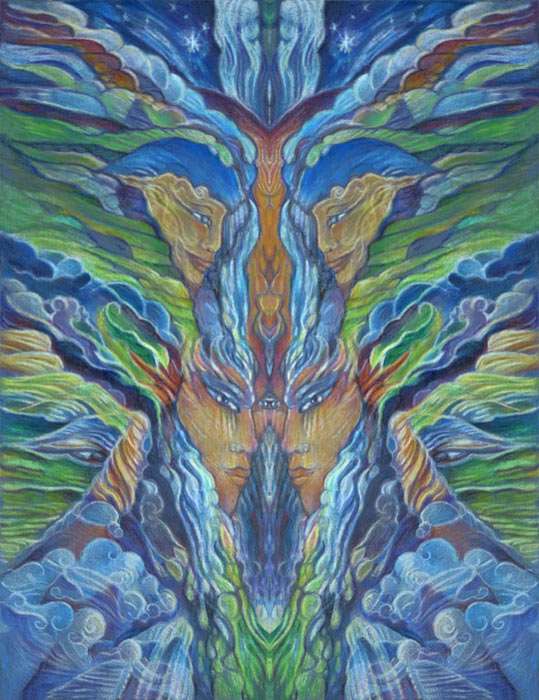 Rock People #2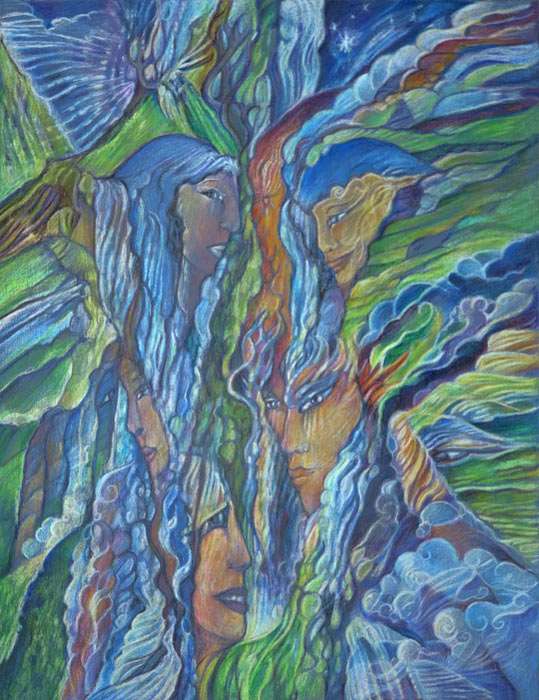 Rock People (the original drawing)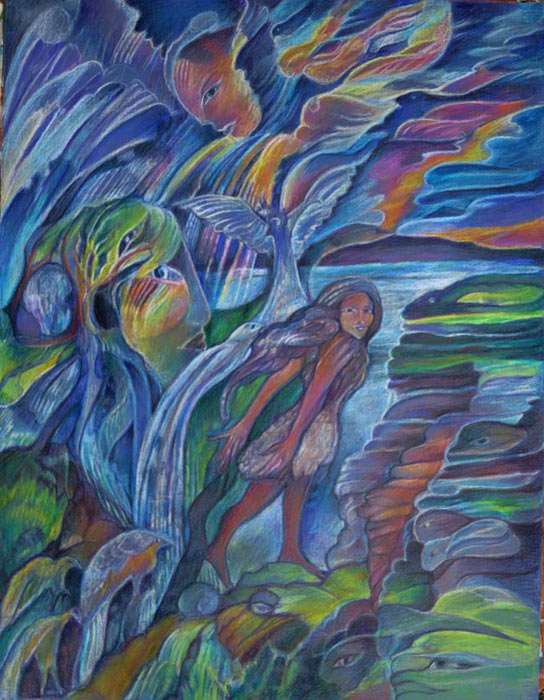 Birdland