back to Painting Gallery of Carol Herzer: index

A blending of the inner world with the world of natural forms, images expressed in a primal way, spontaneous paintings that speak to the soul. Painted in 2015.
If you interested in buying one of our paintings, please contact us by email: cherzer@outlook.com
All images are copyright © by Carol Herzer.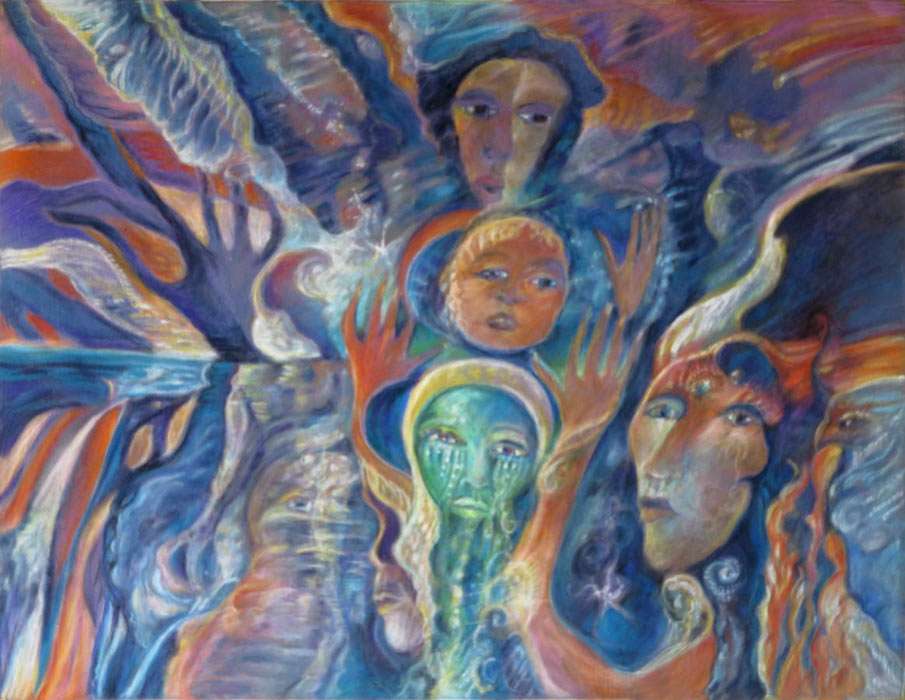 "Ancient Family" Pastel on flocked paper, 20 x 26"
In the summer of 2015 after a long period away from this kind of work, I went back to pastels and colored pencils. On this page are the pastels. Previously I had worked only with pastel pencils, now I added softer stick pastels. This piece actually was begun from an older unfinished work, dating from the late 1970's. Following are some digitally created images using this piece and bilateral symmetry. It is quite interesting to me to see what kinds of forms emerge. Of course these further creations only exist digitally, unless I print them as posters, which is possible.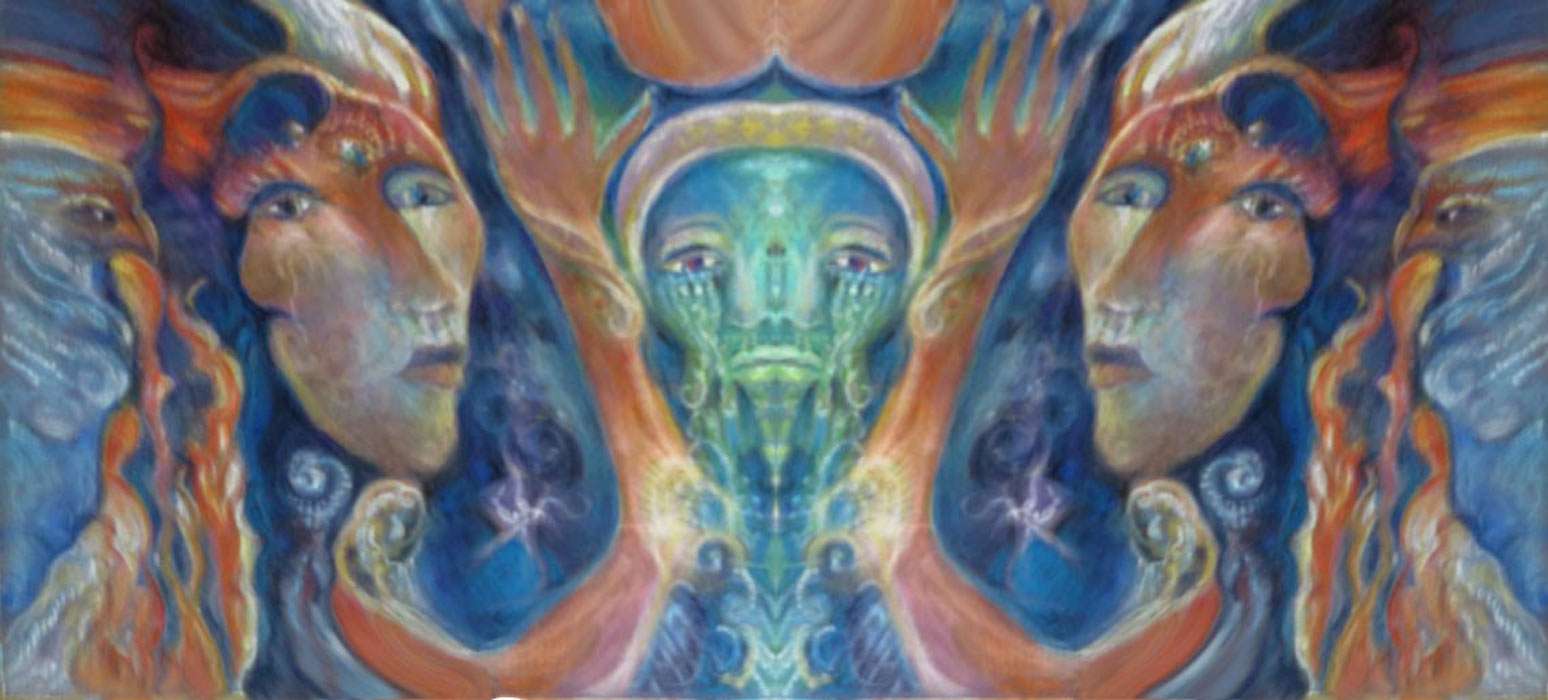 Ancient Family 2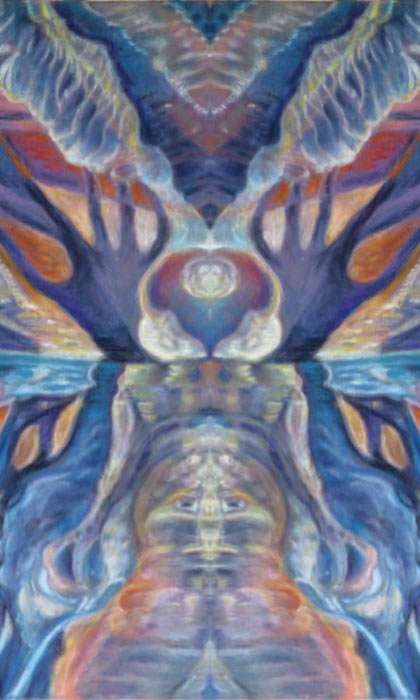 Ancient Family 3
Ancient Family 4
"Bedtime Stories" Pastel on flocked paper, 20 x 25 3/4"
Where this one came from I do not know. I think there may be many stories in it.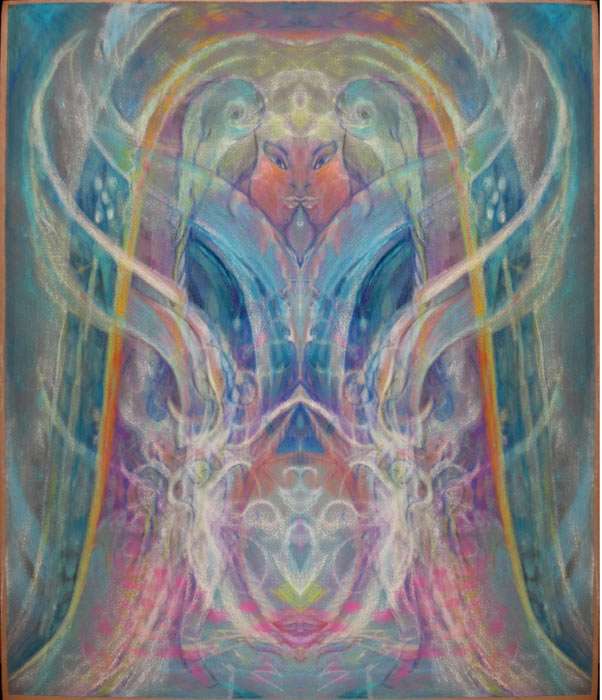 "Earth Angel" Pastel on flocked paper, 20 x 25 3/4"
This piece was started on an old piece of pastel paper that one of my children had scribbled on. Above is a digital bilateral symmetry image, below is the actual piece.
Earth Angel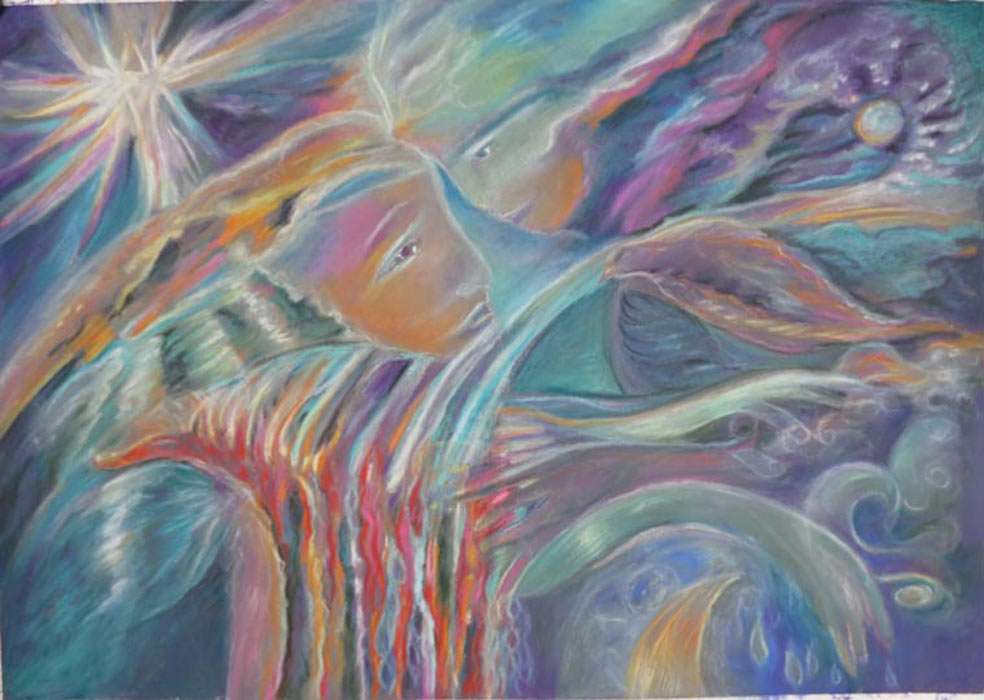 "Jupiter and Venus" 19 1/2 x 27 3/4 "
Pastel on sanded pastel ground. A very special close conjunction of these two planets occurred in the summer of 2015. The energies resonated in this work. It was an experiment using that kind of paper, it is different than the flocked kind, and the pastel takes in a more intense way.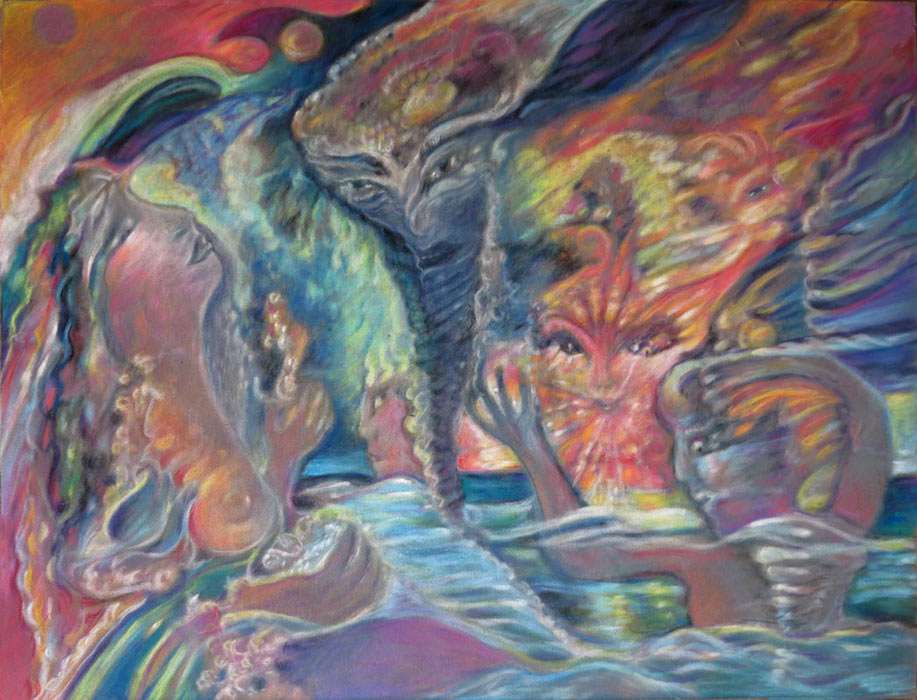 "Sea Mother" 20 x 25 3/4"
Pastel on flocked paper. Created in the summer of 2015, at the time I was working on it there was a fire, a friend's barn burned, I feel the energies of that came over into the piece. Also during that time I noticed a change in consciousness was emerging, about respecting and protecting all life here on the earth.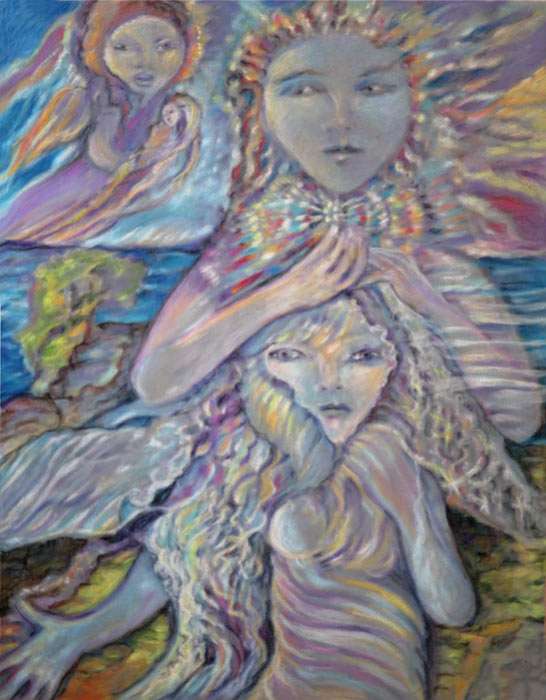 Soul Family 20 x 25 3/4"
Pastels on flocked paper. This was a spontaneous portrait of my son and his family, with two children.