back to The Three Phases of the Great Work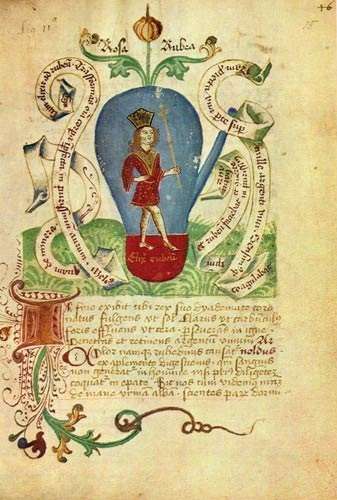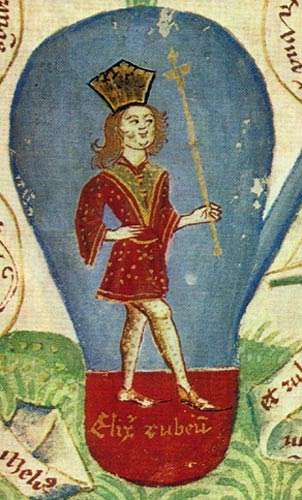 The Red King as symbol for the third and last phase of the great Work: Redness or Rubedo.
The Red fluid in the vase is the Red Elixir. This means that the work on the stone has been pushed to its perfection.