back to The Three Phases of the Great Work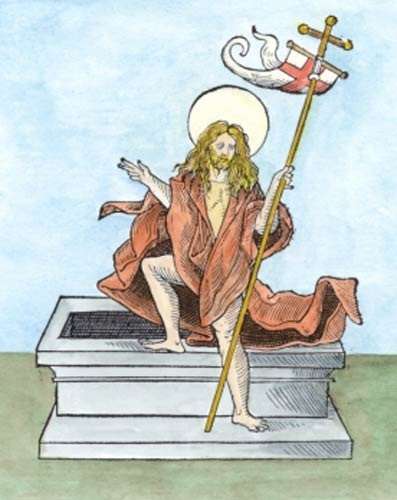 A Christianized version of the King risen from the Tomb, from the alchemical manuscript Rosarium Philosophorum.
The red garment refers to the state of Redness or Rubedo.
Christianity itself is full is symbolism, and the alchemists often wove it into their alchemical interpretations.